What is Real Estate Crowdfunding?
Real estate crowdfunding is a way to raise capital from many individual investors who pool their money together to buy real estate properties.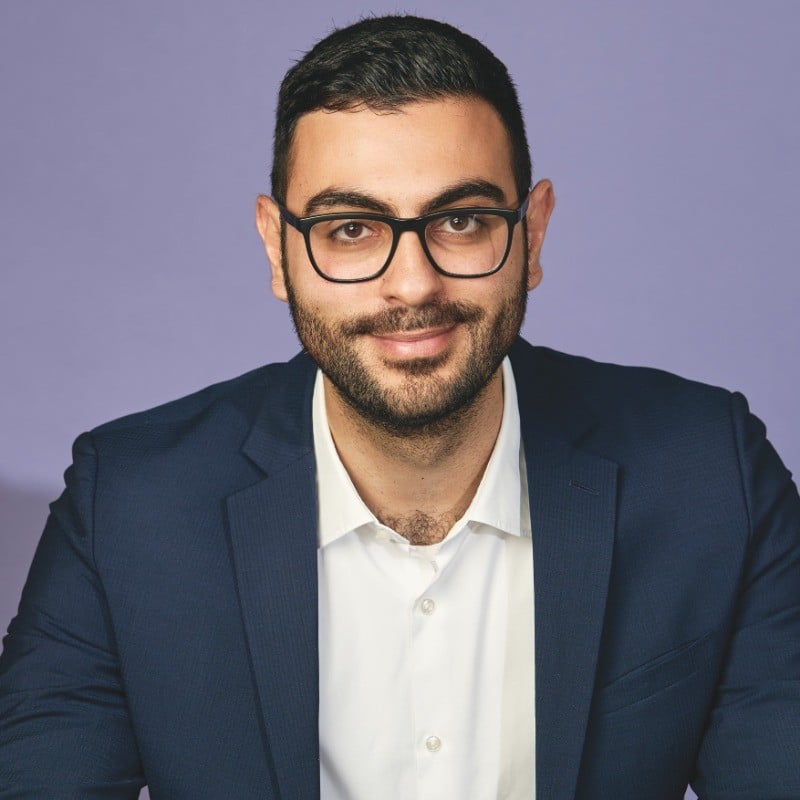 Frixos Larkos
Co-Founder & CEO
Real Estate Crowdfunding Overview
Much like traditional crowdfunding, real estate crowdfunding is a way to raise capital, but for real estate projects instead. Many individual investors pool small amounts of money together to be able to buy real estate properties. Through a crowdfunding platform like Crowdbase, individuals can easily find and invest in exciting real estate projects without worrying about the size of their investment, fixing the property, or letting it out.
Traditionally, real estate investing required a significant initial investment, often in the region of tens of thousands or more. As a result, this lucrative asset class was reserved only for High-Net-Worth Individuals. Now, through real estate crowdfunding, anyone can invest from as little as €100!
Real estate crowdfunding is especially popular for innovative and socially impactful projects that can benefit the community. These projects can include renewable energy, sustainable infrastructure and restoration and preservation of culturally significant buildings.
How Real Estate Crowdfunding Works
Real estate crowdfunding is not that different from traditional crowdfunding. Let's explore the three parties involved in real estate crowdfunding campaigns and what each one does.
Sponsor or Project Owner: As host of the campaign, the Sponsor originates, plans, and oversees the investment project's execution. This party is usually an individual with real estate experience or a property developer. They will find the property, negotiate the purchase price, plan for any work that needs to be done and rent or sell the property. The Sponsor will usually contribute a significant amount of capital, effort and time to align their interest with the investors. They may also receive additional compensation for their work if stated in the investment thesis.
Investors: As backers of the campaign, investors commit their capital to the project in exchange for a share of ownership. Investors may be entitled to recurring income or one-time payments, depending on the deal's structure. This can result from the property being rented out or an outright sale.
Platform: As a mediator, the platform is where sponsors and investors come together. The platform acts as a neutral intermediary, facilitating the exchange of funds and ownership between sponsors and investors. It is responsible for ensuring the quality and authenticity of investment opportunities and advertising available deals to the crowd. It also ensures that sponsors' and investors' identities are verified, and all regulatory standards are followed. Lastly, the platform is also responsible for collecting the funds from investors and safekeeping them with a reputable financial institution.
The diagram below illustrates how the three parties come together for a crowdfunding campaign. Also, the diagram highlights the flow of investment and returns from the project.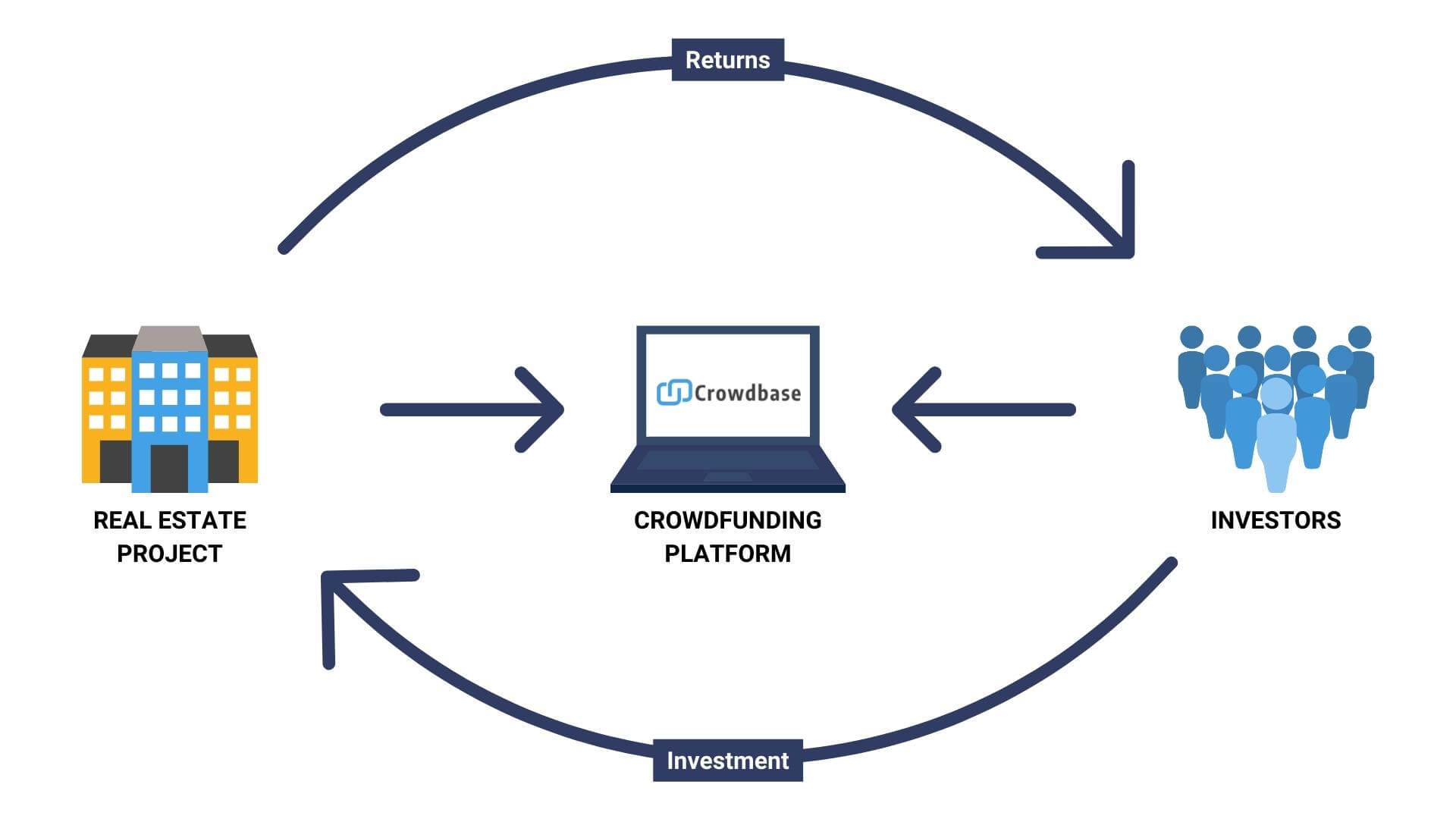 Pros and Cons of Real Estate Crowdfunding
Real estate investing is not suitable for everyone, but it can be the ideal starting point for many. It tends to be a low-risk investment, given that its value is usually supported by tangible assets (land and/or building). By investing in real estate through crowdfunding, you can achieve a consistent income stream to supplement your salary.
The Pros of Real Estate Crowdfunding
Can regularly provide a stable income stream if the property is rented out.
Potential for higher than expected returns through the property's price appreciation (e.g. due to the area's development).
Relatively stable value with minor deviations in the price of tangible assets.
Returns with public securities are not strongly correlated, providing an opportunity to diversify your portfolio further.
Allows individuals to benefit from a property's returns without the difficulties of managing the property themselves.
Allows access to otherwise unattainable investments like high-rise buildings and other large scale property developments.
Individuals can leverage the knowledge and expertise of specialised professionals instead of doing the research alone.
The Cons of Real Estate Crowdfunding
It is exposed to high execution risk when purchasing, renovating, managing, renting, or selling the property. The Sponsor must have considerable experience and an excellent reputation to minimise this risk. Crowdbase performs extensive due diligence on all sponsors to ensure that this risk is mitigated.
Real estate investments tend to be highly illiquid. Crowdbase mitigates this via its bulletin board, where investors can list their interest to buy or sell securities obtained through the platform. This provides an additional exit opportunity, making your investments more liquid.
Types of Investments
Real estate crowdfunding can be split into two investment types with distinctive risk-reward profiles as follows:
Equity Real Estate Crowdfunding
Equity investment provides direct ownership of a property or a company managing/owning the property. Investors of this type have unlimited upside potential but are also the first to bear any losses. If market rent rates and/or property prices continue increasing, equity holders will keep turning in a profit. 
Conversely, suppose market rent rates or property prices drop to the point where the property is liquidated. In that case, equity holders are exposed to a significant loss of their investment. Being the lowest in seniority level, investing in equity is much riskier than investing in debt.
Debt Real Estate Crowdfunding
Debt investors act as a bank in that they lend money to sponsors to use for the real estate project. Debt investments usually provide fixed, regular payments until maturity, depending on the structure of the deal. Interest rates vary with the project's riskiness, but they typically fall within the 3-15% range. 
Returns from this investment type are capped, meaning that even if the property's price has increased by a lot, you won't get to share any profits. However, debt holders are more senior to equity holders, and therefore will lose less money in a liquidation event.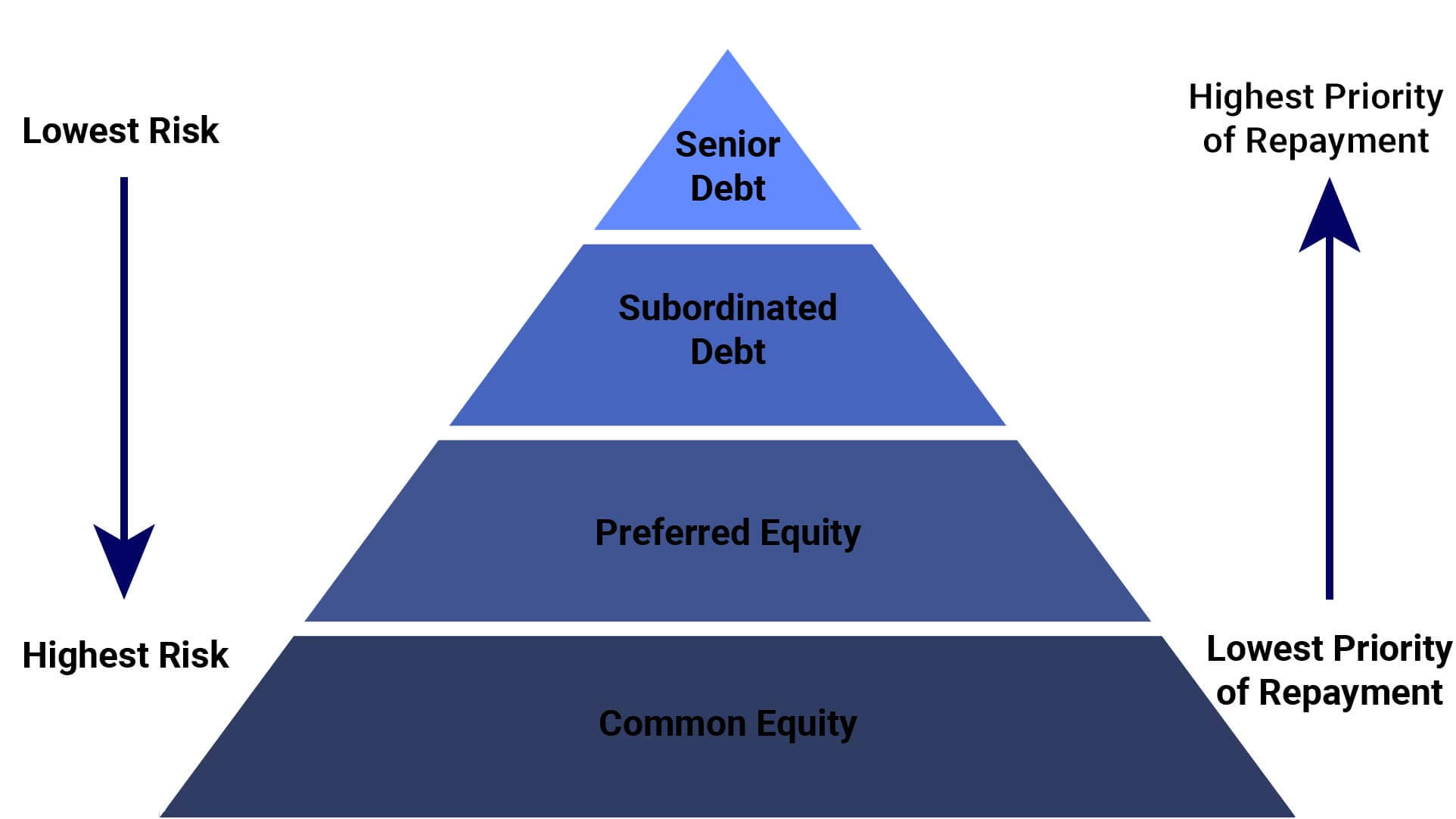 Who should invest in Real Estate Crowdfunding?
Investing in real estate through crowdfunding is available to anyone. You can invest as little or as much money as you want. It follows the same logic as buying a property on your own, but you can access this opportunity without the hassle that comes with that. However, suppose you want complete control over the investment's budget, management, and strategy; in that case, you should probably consider other investments through our platform. Alternatively, you could consider creating a campaign through Crowdbase as a sponsor!
Takeaways
Real estate crowdfunding allows individuals to invest in otherwise unattainable investment opportunities. They can offer potentially high returns, with a much smaller minimum investment requirement. This strategy can help diversify your portfolio and create a passive source of regular income with minimal effort. When utilised effectively, it can finance socially impactful projects that make a real impact in your community while also enjoying financial returns!
More from Crowdbase
Discover more from our blog guides and more
Don't miss the next opportunity.
Sign up for our newsletter.